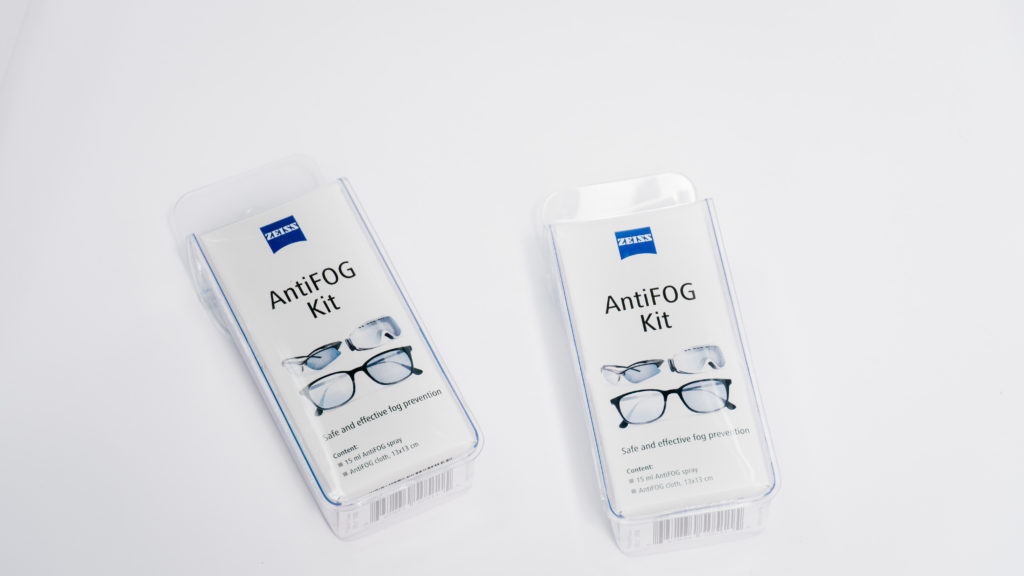 An effective, inexpensive and convenient way to prevent fogging glasses.
Everyone who wears glasses knows how annoying it can be when contact lenses fog up, for example when you come from a cold and walk into a warm room or want to enjoy a hot drink, cook, exercise or work with safety glasses. The ZEISS line of lens cleaning products now includes a new and unique care spray. ZEISS AntiFOG Mist is an easy-to-use and cost-effective solution that prevents your lenses from fogging up for up to 72 hours.
How you benefit
ZEISS AntiFOG – Enjoy clear vision, even in high humidity.
Fogging glasses are an annoying problem for all eyeglass wearers, and there has been no viable solution to this problem for a long time – until now. ZEISS AntiFOG is a spray that can be applied quickly in combination with the supplied cloth on either side of the lens. The result: the lens remains fog-free for up to 72 hours without interfering with its optical quality.
Using AntiFOG
To ensure that ZEISS AntiFOG works optimally, the lenses must first be cleaned with a special ZEISS lens cleaning cloth. Moisten the cloth with one or two pressures on ZEISS AntiFOG Spray and spread it generously on both sides of the lens until the surface is completely dry.
ZEISS AntiFOG Spray leaves a thin film, comparable to an extra temporary coating, on the lenses. This ensures that condensed water droplets do not stick to the lens surface. Thanks to the fabric, this process is quick and smooth and does not damage the lens layer. If your lenses need cleaning again, after a maximum of 72 hours, it is recommended to repeat the lens care process with ZEISS AntiFOG to ensure optimal protection against lens fogging.
This product can be used without any problems with snow goggles, sunglasses, helmet masks, skiing, swimming and diving, as well as computer glasses, goggles and camera lenses.
Warning: Do not use ZEISS AntiFOG on contact lenses and keep them out of the reach of children!
Product Images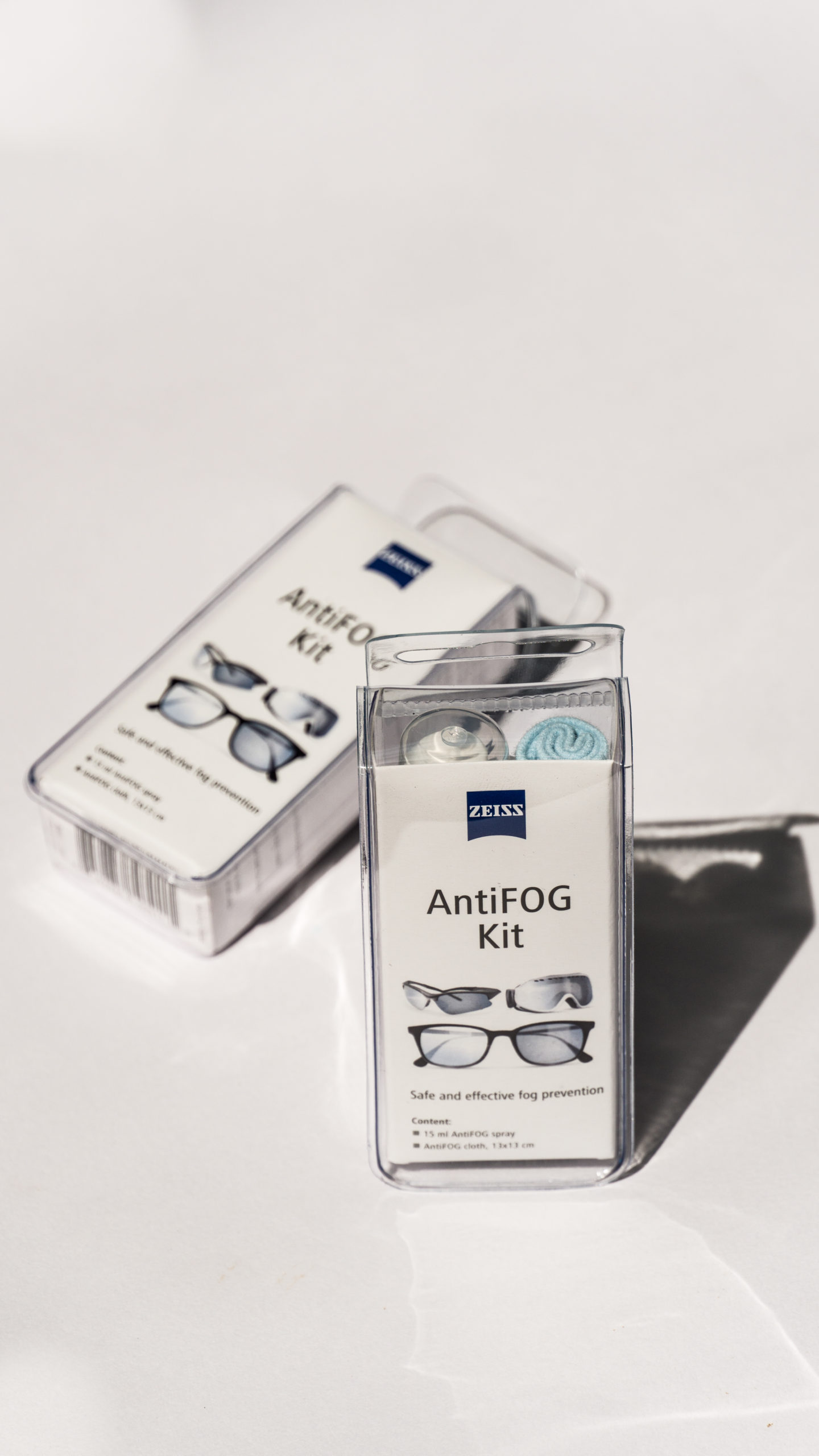 Time needed: 2 minutes
Instructions To Use
Clean Your Eyeglasses

Clean your eyeglasses with Zeiss cleaning products or with soap and water.

Spray AntiFog on both sides

When completely dry, spray both sides of the lenses with AntiFog spray and wipe with enclosed cloth until dry.

Repeat the application

If the effect wears off, repeat the application.
Share on Facebook
Share on Twitter
Share on Pinterest