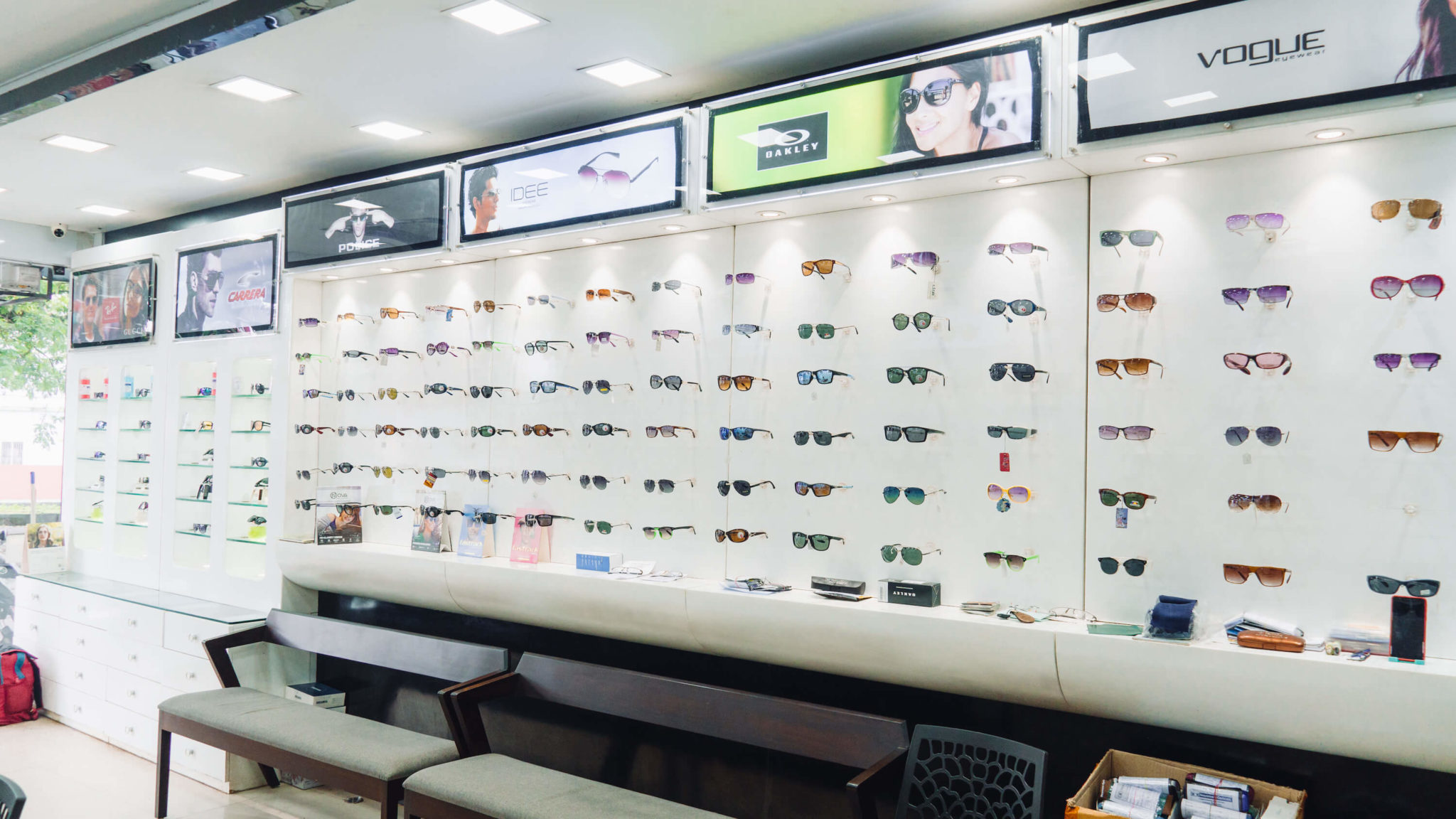 Address
Stadium Complex
Kannur, 670001
Kerala
India
Store Hours
Mon to Sat : 9:30 am – 7:30 pm
About Nayanam Optical In Payyanur
Are you hunting for a best optical store in Payyanur? Then look no further! We bring the best collections of eyewear in Payyanur where you and your special ones can have an incredible shopping experience. We provide a wide range of eyewear collection and top brands from its category. Nayanam Opticals in Payyanur offers exquisite collection of Ray-Ban, Tom Ford, Mont Blanc, Calvin Klein and several top branded eyewear. Nayanam Opticals is the best place to buy branded sunglasses in Payyanur. Nayanam Opticals is a Ray-Ban authorised dealer based in Payyanur. We provide the finest quality, the widest selection of eyeglasses and choices for your other prescription glasses, the best pricing, and awesome customer service throughout Payyanur,Kannur!
Nayanam Opticals, Payyanur carries more than 50,000 eyeglass frames, many of them at a discount. Nayanam's impressive pre-sales, sales, and after-sales are focused on delivering impressive products with an impressive price tag. 
We recognize that selecting spectacles is a significant personal choice. From our Payannur optical shop, we can help you select the ideal glasses for your face shape and personal style preferences. In fact, we hand-pick frames from our shops based on their unique design, high-quality materials, and exceptional craftsmanship.
At Nayanam Opticals Payyanur, we have a very experienced technical team. Our optometrists offer exceptional eye care and guidance to your specific needs. Our knowledgeable opticians will assist you in finding the perfect pair of spectacles that fit, feel comfortable, look good, and are within your budget.
Categories
eyeglasses stores near me
eyewear store in Payyanur
optical stores in Payyanur
optical shops in Payyanur
eyeglasses near in Payyanur
sunglasses store in Payyanur
spectacles store in Payyanur
optician near in Payyanur
eyeglasses stores in Payyanur
eyeglasses shops in Payyanur
eyewear near me in Payyanur
Share on Facebook
Share on Twitter
Share on Pinterest