Contact Lens
Daily Disposable Contact Lenses Dealers In Kannur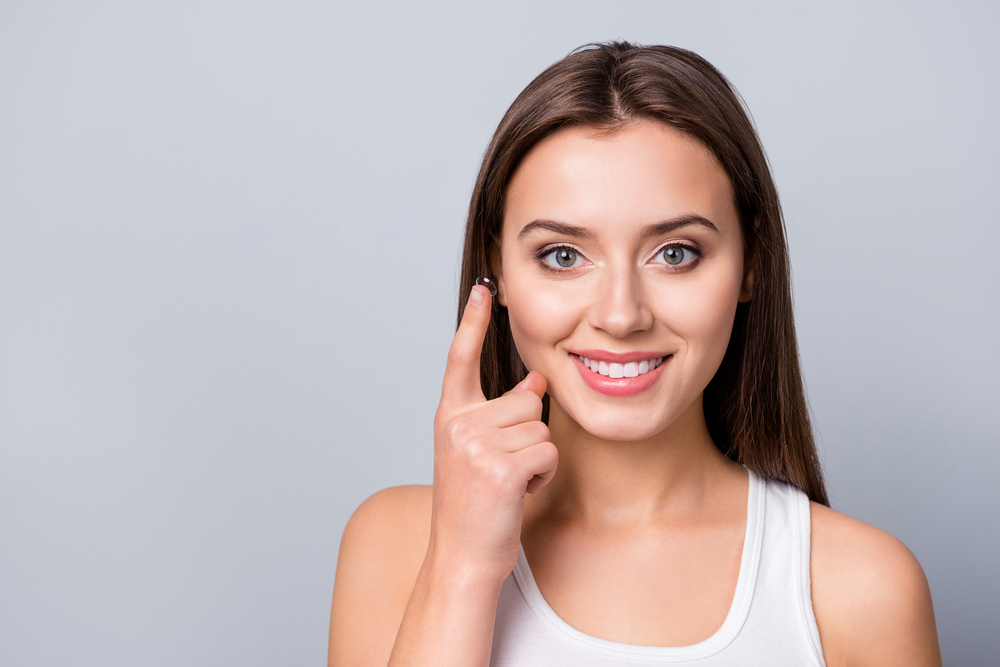 Today's soft disposable contact lenses feature different wear and replacement schedules.
Let's say you have the usual 9-5 hours: Your daily contact lenses will be worn during the day and disposed of at night, making way for a new pair in the morning. Others are replaced every two weeks or every month.
Your personal preferences and actions help determine the schedule that works best for you. Each schedules has its own strength. Here we explore everyday contact lenses.
The benefits of daily contacts or "dailies"
There's a lot of upside to getting daily contacts:
You never have to clean them: Forget about the nightly cleaning routine or the parade of lotion bottles. At the end of a long day, throw them away and go to bed.
The diary is easy to remember your usage schedule – no more calendar reminders about replacing your contacts. Take them outside at night and get a new pair every morning.
Daily disposable contact lenses save time: In addition to reducing your daily cleaning time, you can carry spare pairs that save you trips home.
May help treat eye allergies: With less time for deposits to build up, daily contact lenses make allergy sufferers less likely to break out. Plus, a fresh, smooth, everyday lens surface is gentler on irritated eyes.
Great with teens! How many parents would like to say that? With everything going on from school to sports to social life, teens tend to forget or neglect cleaning and changing contacts. While neglecting this part of contact lens care can pose risks to your eyes, memos make cleaning unnecessary and changing a breeze.
Other things to know about daily contact lenses
Since he throws them away every day, he'll have to buy more lenses. (And remember, you'll need a box for each eye, so a 30-day supply means 60 contacts.)
Your eye doctor will examine your eyes to find the correct prescription. As you choose your daily contact lenses or other wearing schedule based on your preferences, your eye doctor can help you weigh the pros and cons based on their familiarity with vision and eye care habits.
Frequently Asked Questions
Can 1 day contact lenses be reused?
Daily disposable contacts are not meant to be reused. They are to be discarded each night and replaced with brand new ones the next day. Daily reusable contacts may be taken out each night, cleaned and disinfected, and then reused the next day.
How long do daily contacts really last?
Daily wear contact lenses can be safely disinfected for reuse for 2 weeks to a month before discarding. Daily wear contact lenses are made to be worn during the day only, but can safely be reused for up to a month.
Can I take a 20 minute nap with contacts in?
The general rule is no; you should not nap or sleep with contact lenses. This applies to all contact lens brands and types, unless specified. Falling asleep with your contact lenses could lead to a risk of infection and irritation.
Can I put daily contacts in solution?
Never Reuse Old Cleaning Solution

Even if you wear daily contacts, you should keep some solution on hand. You may choose to remove your daily contacts for your eyes to rest, or to take a shower. You must disinfect your contacts in a fresh solution before replacing them.
Share on Facebook
Share on Twitter
Share on Pinterest