Wearing eyeglasses is not only about protection, but it is also related to the personality of the individual. The use of eyes can reveal one's personality. So choose your glasses more carefully than ever. When we talk about glasses, aside from regular eyeglasses, the next important thing that comes to mind is sunglasses. Not only do sunglasses protect our eyes from harmful UV rays, but they also protect from dust or foreign particles. Sunglasses make a person look classy and elegant. In any sunglasses shop in Kannur, you can find famous brands like Gucci, Versace, Emporio Armani, Ray Ban, Prada, Vogue, Oakley, Police, Carrera, Maui Jim, Fastrack and Tommy Hilfiger.
As winter is fast approaching, you can pick a new pair for yourself from your favorite brand. Sunglasses aren't just for summer, now in winter you can use them too. If you love winter sports and are looking for the best, then you should choose a new set of winter sunglasses. You can enjoy many sports like golf, fishing, running and skiing and these sunglasses will improve your performance as these sunglasses provide 100% protection from UVA and UVB rays. You will feel more focused on your game and get better results than ever before.
Best Sports Sunglasses
1.Oakley Radar EV Sunglasses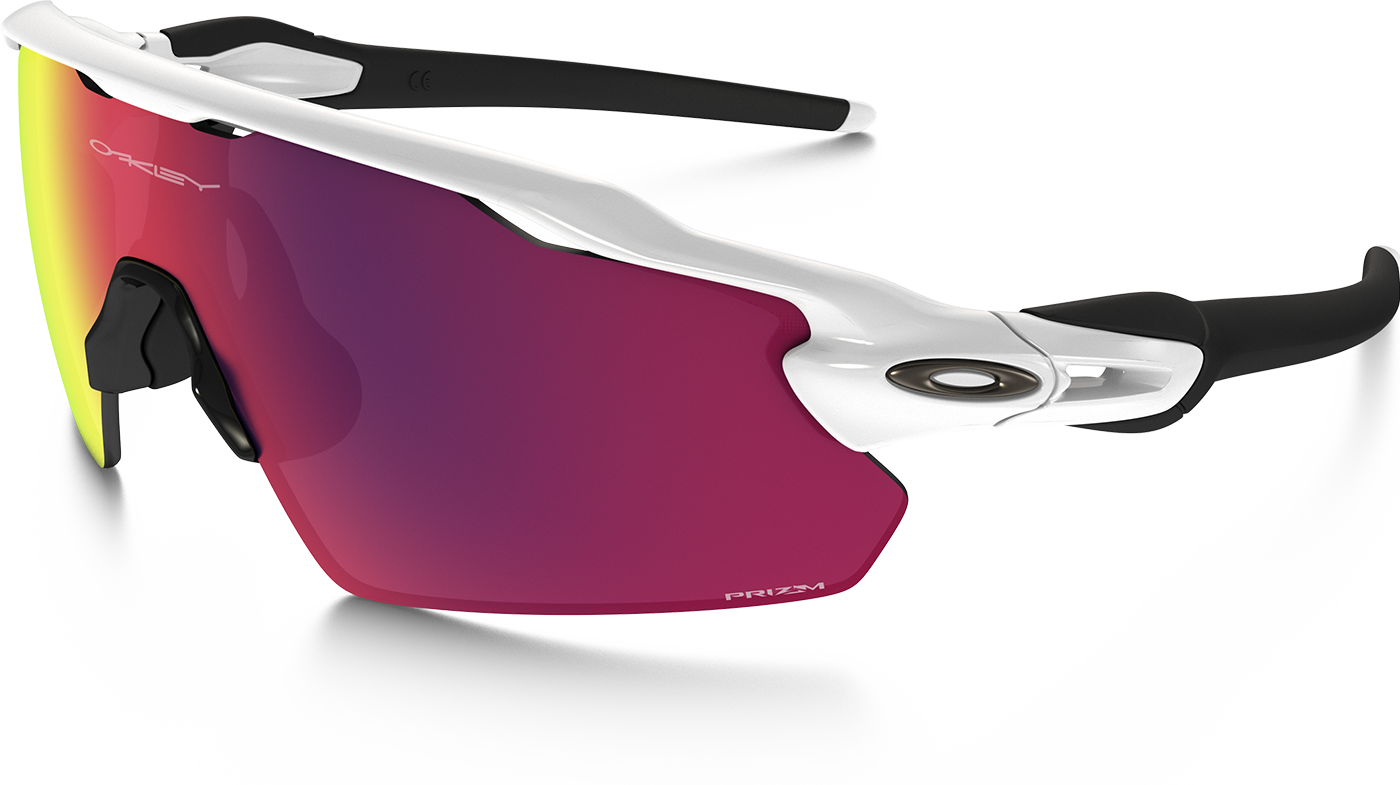 These Oakley sports sunglasses look outdated and are some of the best quality sports glasses in the world.
If you're willing to spend a little extra cash for a great item from the feature-packed collection, these are the glasses for you.
It comes with the latest technology, including high definition optical lenses, which are exclusive to Oakley eyewear.
These lenses do exactly what they say they say, filtering up to 16% of the light, maintaining neutral contrast, and eliminating any distortion.
This means clearer and clearer vision, which is essential in a sports environment.
Distortion is one of the biggest downsides to sports glasses, but Oakley takes that completely out of the equation.
The frames are very lightweight, so you won't even notice you're wearing them, and the ear and nose bandages are incredibly comfortable.
It's safe too, so you won't have to worry about your glasses slipping and sliding while you travel.
White sports sunglasses like these have a sleek, modern look, and the subtle details on the frame add another layer of elegance.
Simply put, these glasses are a classy business that looks great and works extremely well anywhere.
If that wasn't enough, you can customize it to your heart's content. Anyone looking for polarized sports sunglasses will love the Prism Polarized lenses, which are an optional extra.
They're also available as prescription sunglasses, and they even come with a free carrying case!
There's a reason athletes around the world trust these glasses and we believe their best performance in the range deserves a slightly higher price.
Why not pair these sunglasses with a running headband and you'll stand out from the crowd.
2.NIKE TAILWIND SWIFT MIRRORED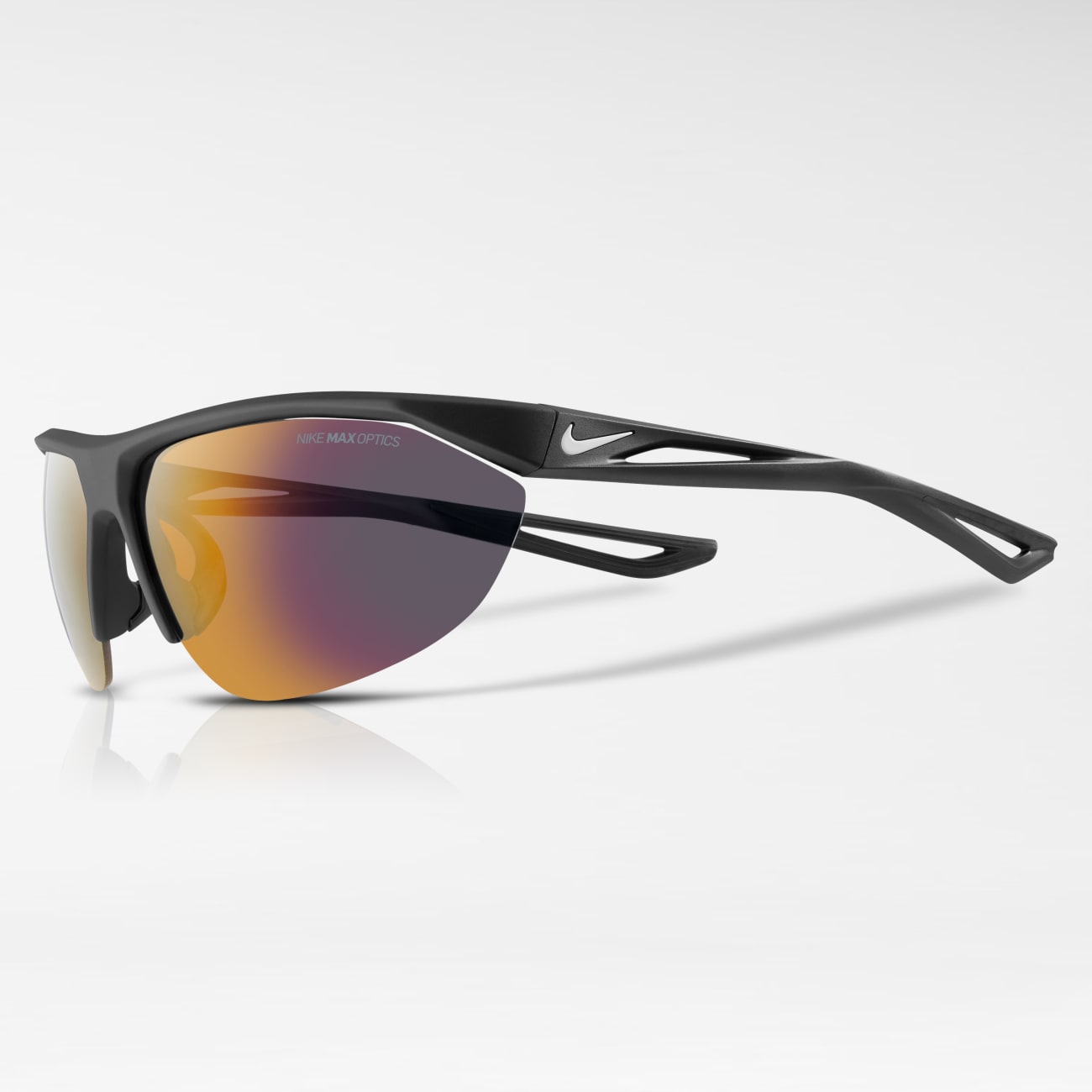 A huge and respected name in the world of sports, it's no wonder Nike appears on this list.
These sports sunglasses come with Nike + Zeiss Optics, giving you unmatched clarity and depth perception.
Reflective lenses are not polarized, so your vision will always be clear.
Wrapping sports sunglasses is generally known to be a bit awkward, but you don't have to worry about that with Hyperforce.
The ultra-light plastic frames are barely noticeable and the bridge of the nose is the highlight.
Self-adjusting, it shapes the nose to provide a comfortable and secure individual fit.
Fundamentally, this convenience doesn't come at the cost of coverage. The one-piece design guarantees the best possible protection for the lenses.
Most of the caps around the glasses suffer at least slight bleeding, but Hyperforce is so safe that we have not detected any.
The tires are designed with aerodynamics in mind and their shape reduces wind resistance.
This will appeal to seasoned athletes looking to cut a few more seconds off their running or cycle time.
Helping elite athletes reach their full potential is a lucrative and rewarding career. If you want to learn more, OriGym has written a step-by-step guide on how to become a strength and conditioning coach.
You also don't have to worry about the glasses slipping off during strenuous activity. The rubber grip on the arms keeps them firmly in place while allowing little air flow.
These sports glasses from Nike will never be less than a superstar.
The combination of clarity, lightweight, non-slip design, and aerodynamic efficiency makes it ideal for anyone from enthusiasts to professional athletes.
3.Ray-Ban Balorama
If you are looking for the highest level of protection possible, you will be delighted to know that these Ray Ban sports sunglasses were developed for military use in 1967.
Today they are loved by a more diffuse audience and the better light filtration, secure fit and ergonomic design make them ideal for sports.
These men's polarized sports sunglasses offer some of the best light filters you'll find.
Green lenses absorb 85% of natural light while providing some of the best color contrasts.
This means that you will retain visual clarity without ever being dazzled.
Glass works best around bodies of water, smooth road surfaces, and buildings with metal facades, as it will reduce glare to a level that doesn't exist, but you'll experience the benefits anywhere.
Balorama may not have been originally designed as sports sunglasses, but the reasons for its popularity with athletes are clear.
The frame is light enough to be inconspicuous during extended wear, and the glasses remain firmly attached to the face without any awkward slipping or unwanted movement.
They also have a more classic design than most of the other offerings on the list, which will appeal to those looking for a retro style.
Of course, Ray Ban is a very popular brand and since these polarized sports sunglasses do not have a purely sporty aesthetic, you can easily wear them anywhere.
Best of all, it's currently available with free shipping and returns, and despite the brand, it's not as expensive as you might imagine.
If safety is the most important thing to you if you wear these sports sunglasses for hiking, you should consider investing in a pair of trekking poles where you need to get a good grip on uneven surfaces.
4.Adidas Sports Sunglasses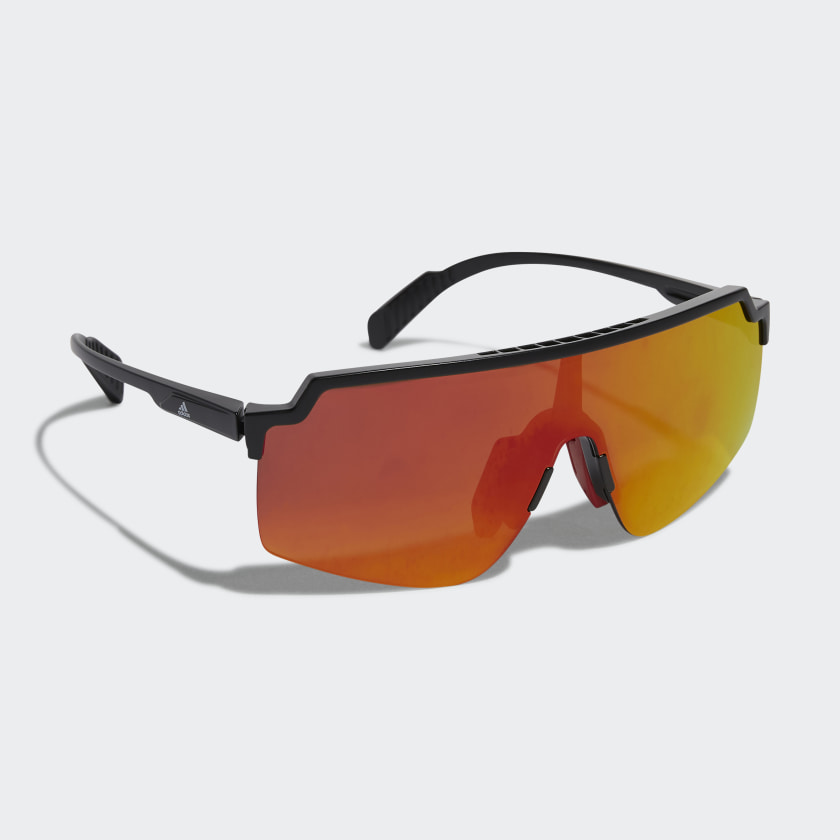 Style Plus technology. Whatever your sport, these adidas sunglasses help you stay focused and cool on the go. Thanks to the ventilation system, your vision will not be blurred. Its lenses help define vision in any weather and protect against eye strain. It's made with a lightweight, flexible TR-90 coil frame and adjustable nose pads for a comfortable fit.
Share on Facebook
Share on Twitter
Share on Pinterest