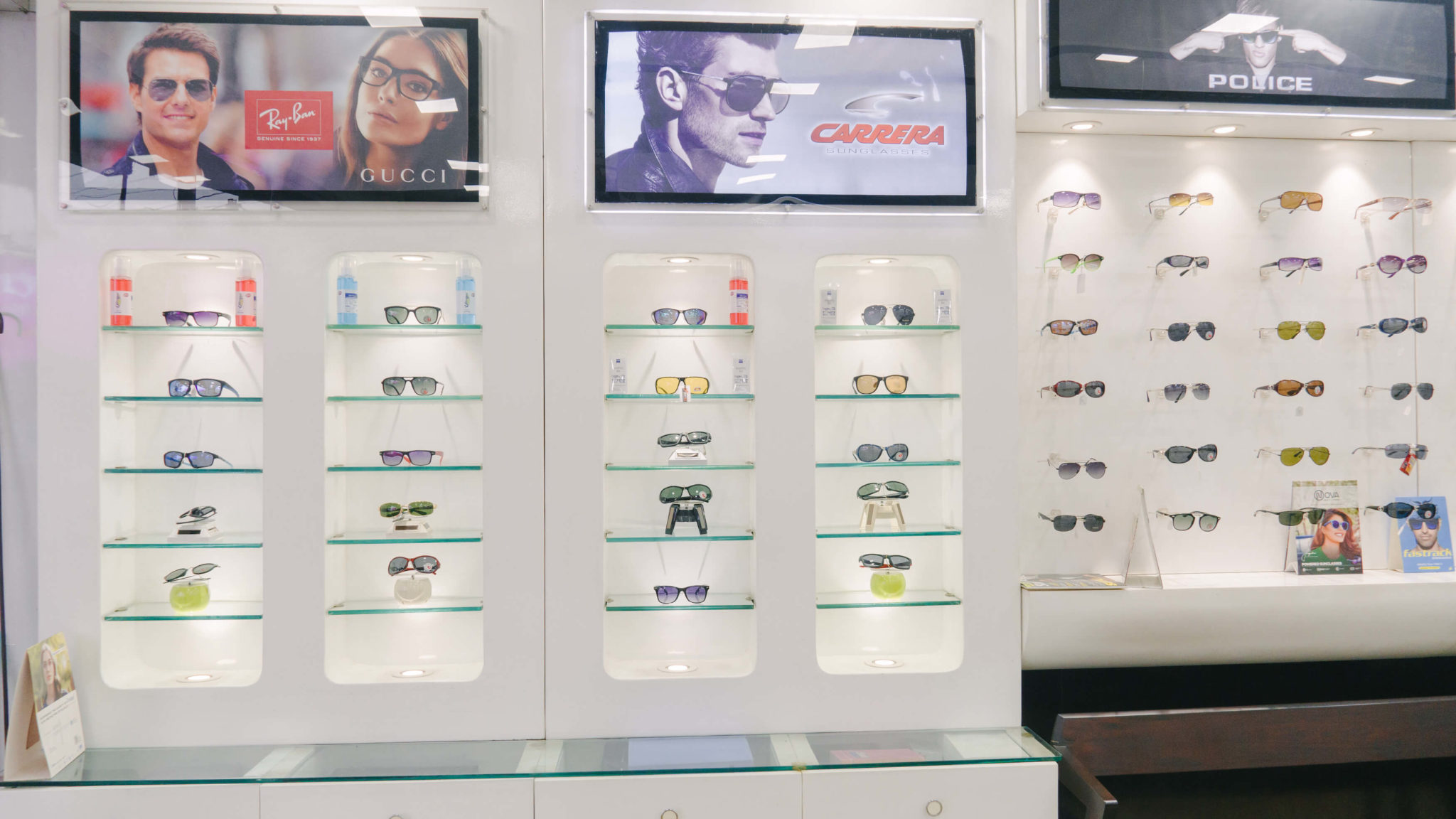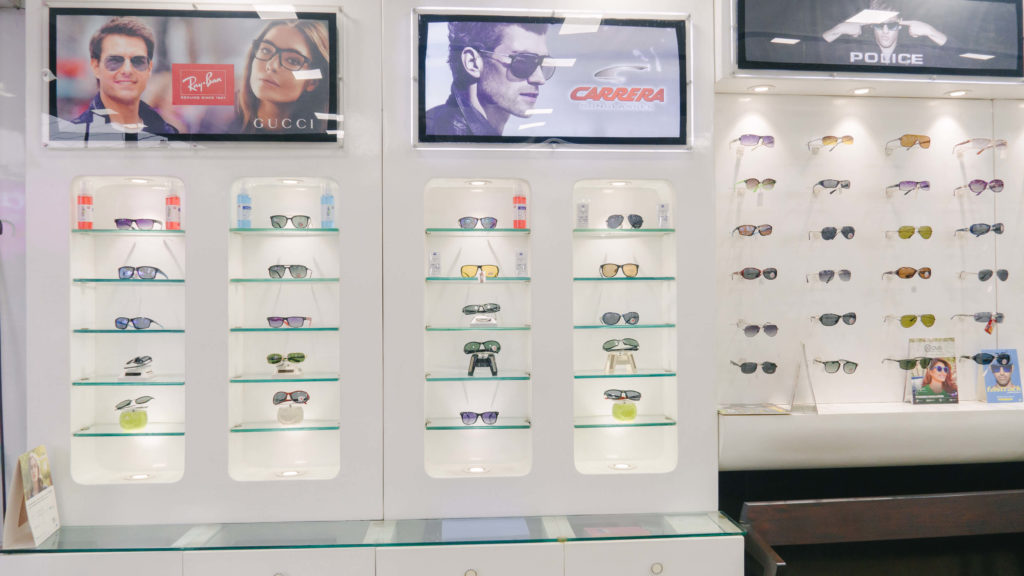 Nayanam Opticals at a Glance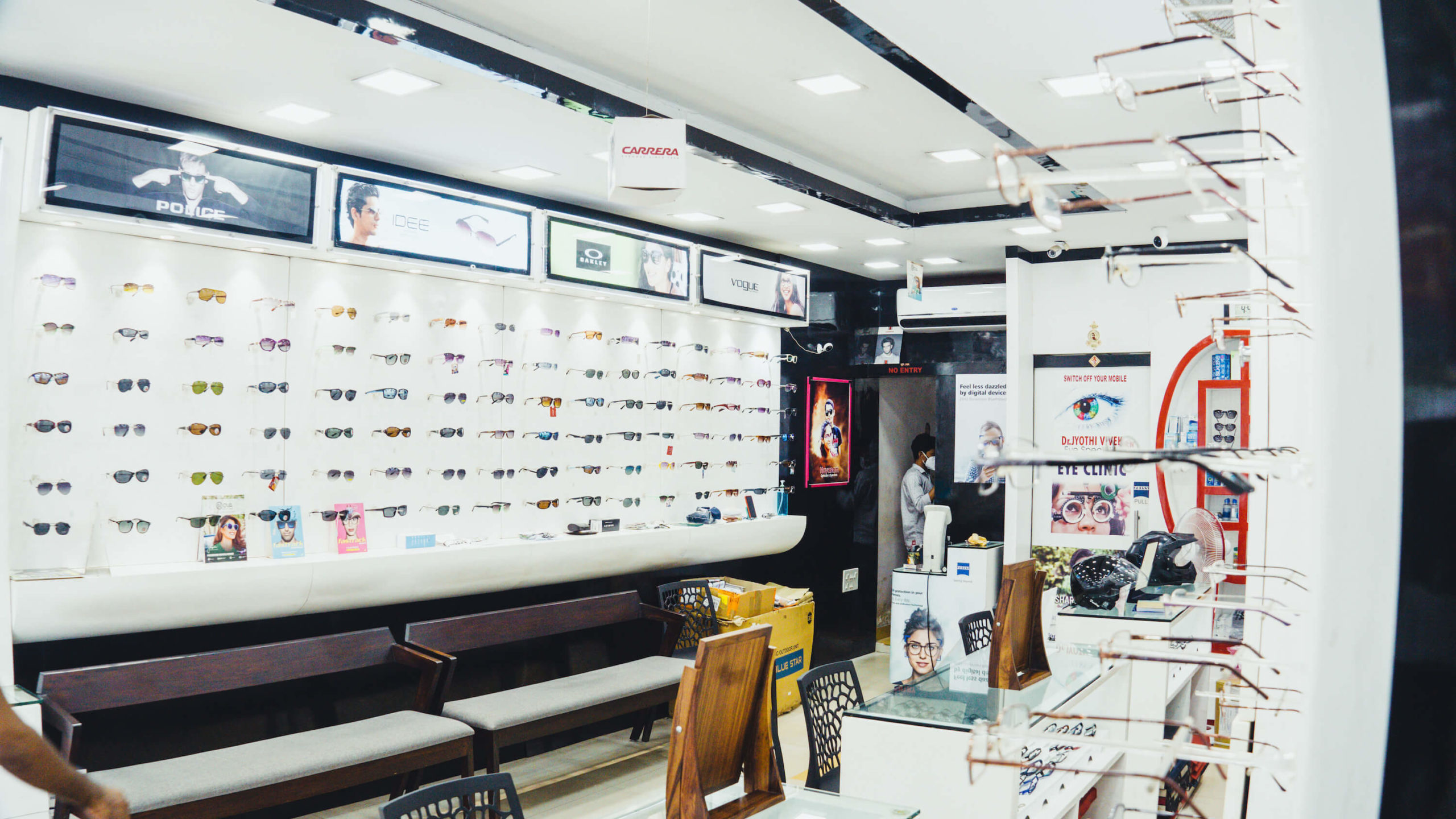 Optical Expertise
In eye care, we care more. That is why Nayanam Optical Store provides top-quality eyecare including vision tests, eye examinations and diagnostics to our customers.
Nayanam Optical Store, Kerala's First Optical Store, established in the year 1977 at Kannur, Kerala, today owns one of the the largest optical retail outlets with more outlets across Kerala. Nayanam Opticals and Eye Clinic is the best optical store in Kerala with locations nationwide, offering a full range of optical solutions, including eyeglasses, sunglasses, reading glasses and contact lenses. We use fully equipped advanced technology and well qualified Opticians,Ophthalmologist (Eye Specialist) and Optometrist services. We are the dealers of many International Eyewear brands.With experience we have emerged as one of the best optical store in Kerala.
Eyeglasses | Sunglasses | Prescription Sunglasses | Contact Lenses
About Nayanam Optical Store Kerala
Nayanam Optical Store was established in Kerala for eye care and became the best optical store in Kerala by providing excellence in eye care and eyewear care. Our legacy started with the first retail store back in 1977. The store has grown into a successful Optical Store In Kerala.
FAQ
What are the hours of operation for your opticals shop?
The optical shop is open Monday to Saturday from 9:30 AM-7:30 PM

Does your optical shop have an optometrist on staff?
At Nayanam Opticals, the best optical shop in Kerala, you can get your eye tested with all advanced digital tools and the latest technology by the best optician in Kerala.
What is the average cost of reading glasses?
The approximate cost of reading glasses depends upon the frame that costs approximately Rs. 150 to Rs. 2500 or more, along with, the type of glass used that costs between Rs. 300 to Rs. 5000 or more.
Will a spectacle prescription work for purchasing contact lenses?
The prescription for spectacles will vary from the prescription for contact lens because the distance of the eye from each lens differs. In order to get the best and accurate prescription possible, it is best to consult an eye doctor before visiting an optician in Kannur.

We Love Our Customers!
Share your feedback and get more improvements from Nayanam Opticals & Eye Clinic ® Feedback >
Share on Facebook
Share on Twitter
Share on Pinterest