Nayanam Opticals Centre
Best Optical Shop In
Kerala
Looking for the best glass shop in Kerala? The Nayanam Optical Center has been rated as No.1 for every major brand like Ray-Ban and Zeiss to partner with. Companies have always chosen us as our beloved partners. We are the people who keep everything about eye care with thousands of customers.
Our mission and motivation is to provide our customers in Kerala with a custom selection of handmade eyewear brands, as well as custom packaging and industry-leading consultation.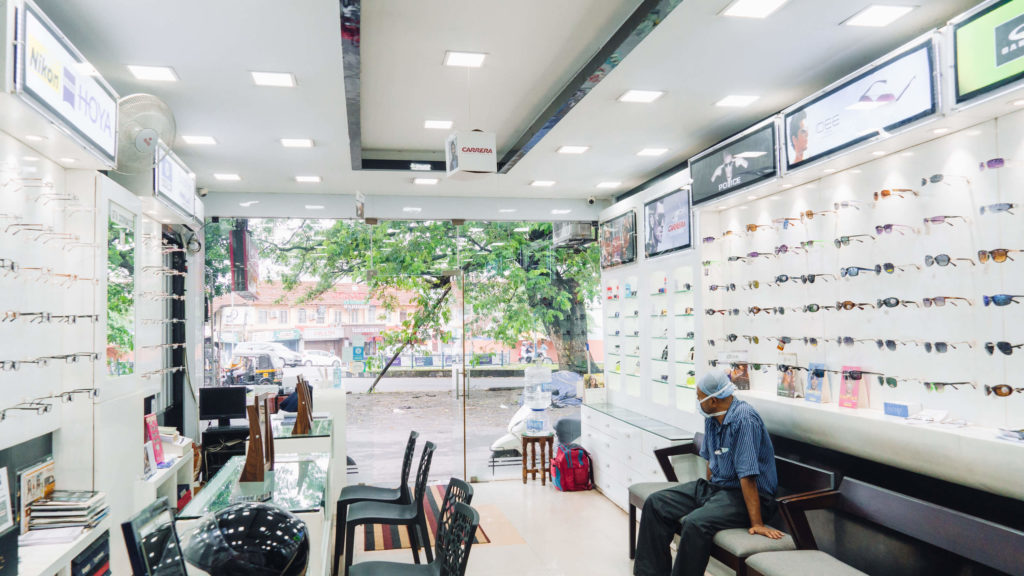 Why We Are Best In
Kerala

?

Nayanam Opticals Kannur conveys in excess of 50,000 eyeglass, a large number of them at a markdown. Nayanam's great pre-deals, deals, and after-deals are centered around conveying amazing items with a noteworthy sticker price.

We perceive that choosing scenes is a huge individual decision. From our optical shop, we can help you select the best glasses for your face shape and individual style inclinations. Truth be told, we hand-pick frames from our shops dependent on their one of a kind plan, top notch materials, and outstanding craftsmanship.
Advanced Eye Testing
We have the foremost up-to-date eye-testing technologies. Our clinic is that the only optical store in Kerala that has phoropter technology. With this latest technology, we do contactless consultations with the purchasers .
Frame Suggestion
At our optical shop, we've series of designer sunglasses and prescription eyewear for men and ladies . We do have tons of features that make spectacle shopping easy. we'll suggest international-style frames that completely suit you .
Customer Friendly Evironment
The prime focus of our optical shop is the needs and desires of our customers. With good intention and loyalty, we build an excellent quality of customer experience.
Eye Care & Eye Clinic In

Kerala
Nayanam Optical Stores are equipped with all modern digital instruments in ophthalmology. Ophthalmic Unit, Auto refractometer, Tonometer, Slit Lamp microscope, Lensometer and LCD projection chart are available in all our clinics.
Nayanam Opticals is the only store in Kerala with the revolutionary Zeiss software that is capable of measuring pupillary distance contactless without much effort and provides the best fitting for your glasses. Mobile Concentration is a new way of recording individual patient parameters with ZEISS high-precision technology. More than 20 years of experience in concentration systems is now available in the most convenient form, which allows the highest flexibility in practice. The Terminal Mobile Concentration System compiles and calculates basic adjustment parameters in 60 seconds.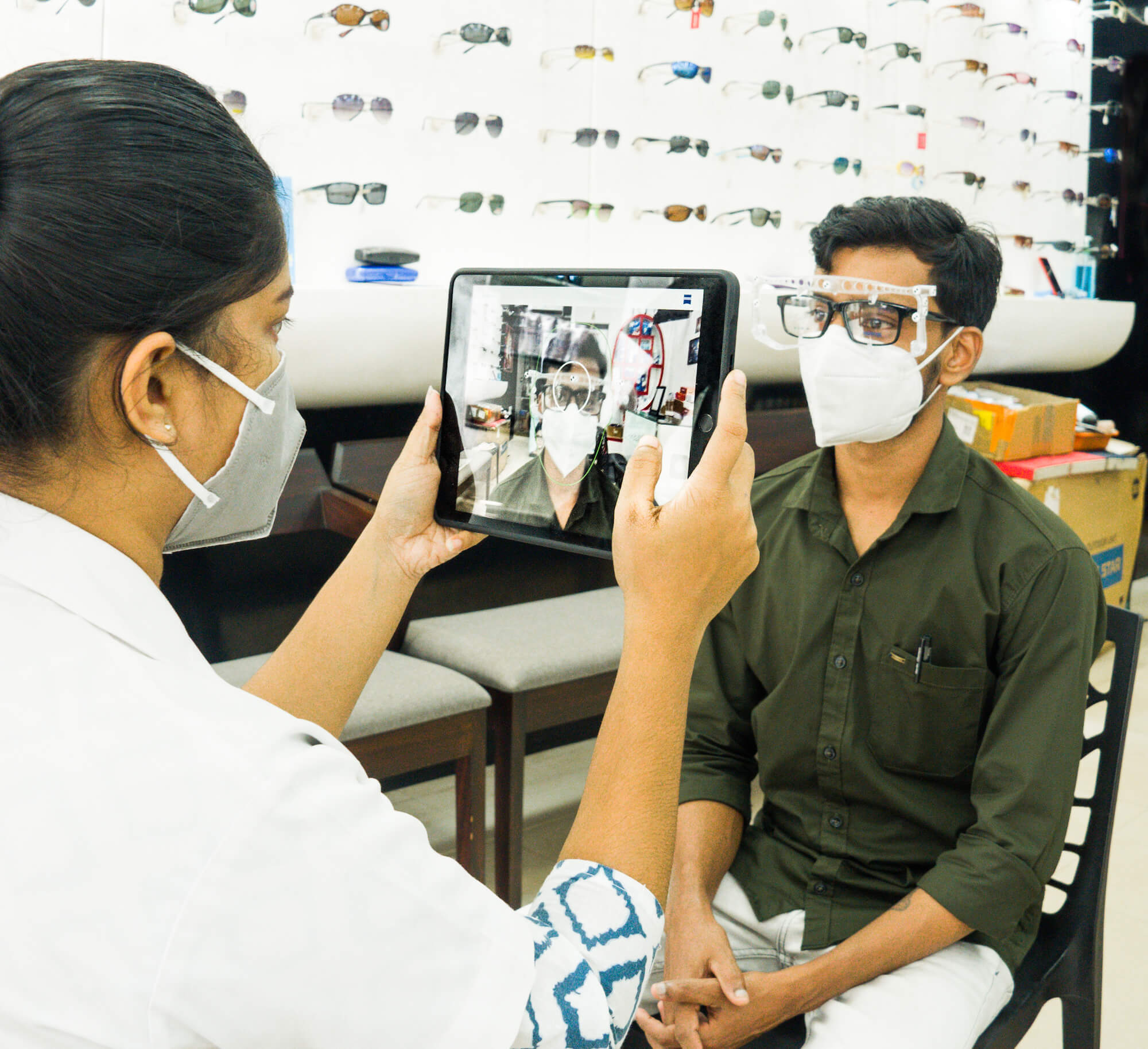 FAQ
What are the hours of operation for your opticals shop?
The optical shop is open Monday to Saturday from 9:30 AM-7:30 PM

Does your optical shop have an optometrist on staff?
At Nayanam Opticals, the best optical shop in Kerala, you can get your eye tested with all advanced digital tools and the latest technology by the best optician in Kerala.
What is the average cost of reading glasses?
The approximate cost of reading glasses depends upon the frame that costs approximately Rs. 150 to Rs. 2500 or more, along with, the type of glass used that costs between Rs. 300 to Rs. 5000 or more.
Will a spectacle prescription work for purchasing contact lenses?
The prescription for spectacles will vary from the prescription for contact lens because the distance of the eye from each lens differs. In order to get the best and accurate prescription possible, it is best to consult an eye doctor before visiting an optician in Kannur.

We Love Our Customers!
Share your feedback and get more improvements from Nayanam Opticals & Eye Clinic ® Feedback >
Share on Facebook
Share on Twitter
Share on Pinterest